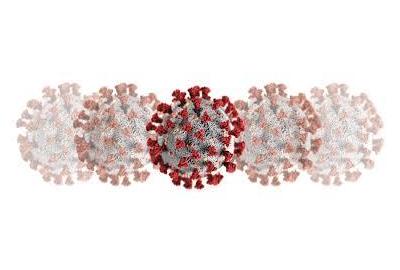 NO FEAR, JUST FACTS - Coronavirus COVID-19
NO FEAR, JUST FACTS
With the Covid-19 panic, we thought we should re-run some of the info from this very informative blog from 4 years ago along with some links for great tips to help keep you healthy. Please remember panic does not prevent the spread of any virus.
Be smart, wash your hands thoroughly and frequently with soap and water. Sanitize hard surfaces including handles, door knobs and light switches. (Don't forget the phone and remote controls) Cover your cough or sneeze.
If you are presenting symptoms of any type of common cold or flu, especially with fever, stay home. Contact your doctor's office or health care facility prior to your visit so they can instruct you on their protocol to limit the risk of you infecting others.
When you begin to feel better remember to not only sanitize the hard surfaces in your home; also launder your "sick clothes" (jammies and robes or sweats) and all your bedding. Spray soft surfaces like your mattress and couch with fabric safe disinfectant like Lysol. And don't forget to toss your germy tooth brush and start fresh.
https://www.lysol.com/healthy-home/understanding-coronavirus/
https://www.lysol.com/home-cleaning/bedroom-cleaning/how-to-clean-a-bedroom/
https://www.lysol.com/home-cleaning/living-room-cleaning/how-to-clean-a-living-room/
Antibacterial – Antimicrobial - Fluid Barrier
http://www.uniformsandscrubs.com/antimicrobial.html
Landau Antibacterial Fabrics tested:
WWXYA fiber content is 65% POLYESTER 35 % COTTON color white,
Bacteria used for testing:
Klebsiella pneumoniae is a bacterium that normally lives inside human intestines, where it doesn't cause disease. However, if K. pneumoniae gets into other areas of the body, it can cause a range of different illnesses. These include: Pneumonia (lung infection) Bloodstream infections.
Staphylococcus aureus is the most dangerous of all of the many common staphylococcal bacteria. These bacteria are spread by having direct contact with an infected person, by using a contaminated object, or by inhaling infected droplets dispersed by sneezing or coughing. Skin infections are common, but the bacteria can spread through the bloodstream and infect distant organs. Skin infections may cause blisters, abscesses, and redness and swelling in the infected area.
After a 24 hour contact time the Landau WWXYA fabric show a 99.90% reduction in the Colony Forming Units of the Klebsiella pneumoniae and Staphylococcus aureus. This testing was done in July 2015 by NAMSA Independent Test Facility.
These remarkable fabrics to protect you and your patients can be found at:
http://www.uniformsandscrubs.com/landau-men-s-5-button-42-lab-coat.html style 3145 for Men
http://www.uniformsandscrubs.com/landau-women-s-4-button-38-lab-coat.html style 3155 for Women
Cherokee Certainty & Certainty Plus Fabric:
CERTAINTY® features unique freshness technology, which keeps odor-causing and fabric-degrading bacteria at bay so scrubs stay fresh and odor free. CERTAINTY gives wearers confidence that their scrubs look professional and maintain their fit throughout the rigors of daily work. CERTAINTY's durable, long-lasting antimicrobial* fabric technology withstands high temperatures and chlorine launderings, extending the useful life of the garment. (Always follow the manufacturer's recommended laundering guidelines.)
Provides long-lasting freshness
Has a homogeneous finish throughout garment or textile product
Reduces growth of odor-causing and fabric-degrading bacteria
Allows for activation only in the presence of unwanted bacteria*
Extends the life and strength of textile products
CERTAINTY PLUS™ products are enhanced by a revolutionary fabric technology that uses nanotechnology — tiny molecules permanently attach to fibers without clogging the fabric weave or compromising the fabric's look, feel or comfort.
Repels liquids on the fabric
Provides long-lasting protection against spills and stains
Retains the fabric's natural softness
Outperforms conventional fabric treatments
Extends the life of the fabric
Allows fabric to breathe naturally
*Wash all garments thoroughly after each use. Garments featuring Certainty and Certainty Plus antimicrobial technology do not protect users or others against bacteria, viruses or other disease organisms. Always follow all best practices for infection prevention.
Tops, Pants, Coats and Jackets made with Certainty and Certainty Plus fabric can be found at:
http://www.uniformsandscrubs.com/code-happy.html
http://www.uniformsandscrubs.com/infinity.html